Meet The Staff of October 15th
Robyn E. Bear – Founder and President of "Remembering Our Babies"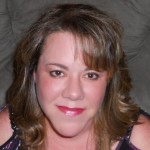 Robyn Bear is the creator and founder of and started October 15th. She thought there needed to be a day to recognize pregnancy and infant loss. She has had six first trimester miscarriages and has since gone on to have a beautiful daughter named Peyton Elizabeth and beautiful twin daughters, Madison Lynn and Brooklyn Amber. She also has 2 step children, Kyle and Nicole. Robyn also runs many online Facebook and Yahoo support groups as well as owning and running her Memorial Boutique, Remembering Our Babies. http://www.rememberingourbabies.net
If you would like to read Robyn's story you may do so here: Robyn's Personal Story
You can also download a copy of Robyn's Book: Pain, Heartache and Hope

Lisa Brown – Co-Founder and Vice-President of "Remembering Our Babies"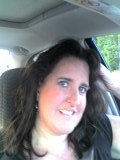 Lisa Brown is the mother of 3. She has one angel on earth, Taylor Lisa, born October 1993. She has two angels in heaven, Little One, March 1997, who died at 4 1/2 weeks in utero and Jackson Robert who died at 17 weeks in utero.
When she experienced her first loss, she accepted others casual responses of, "It was meant to be", "Move on with your life", and "You can always have others". So, the grieving process never came. When Jackson Robert died at 17 weeks in utero, delivered as a beautiful but tiny baby, fully formed at 86 grams and 6 inches in length, Lisa said, "No, I will not move on. I lost a baby……..he was important to me and I will not forget him." Thus the grieving and healing journey began.
From her joy and sorrow, WeHOPE (We Help Other Parents Endure) was created and Lisa went on to become a co-founder of Pregnancy and Infant Loss Remembrance Day with Robyn and Tammy. And she knows in her heart the comfort and healing her angels have brought to the thousands of lives they have touched.
Contact Lisa by email [email protected]